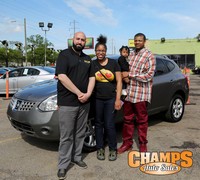 1/23/2020
Thank you Champs!! I can say I was very impressed with the customer service and also with my purchase..VERY PROFESSIONAL I WILL FOREVER BE APART OF CHAMPS FAMILY..SEAN IS THEE BEST SALESMEN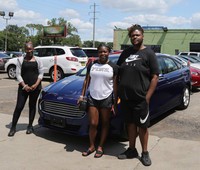 1/23/2020
$0 Down!! I came in to honestly just see what my options would be while going through bankruptcy. Every single staff blew my mind away. They were honest, they were hard working to help me and open arms. I had faith in them I just didn't think I would financially be able to pay insurance and down payment and make it until my next payday....THEN Sean got me approved, ZERO down, I just had to get my insurance which they also helped and did all in under a few hours. A 2017 car with 30k and low monthly. I really am thankful to have been referred to such a great dealership.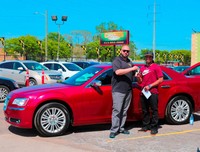 1/23/2020
The best!! If you go to another car dealership you are absolutely insane. I tried champs and from the first call speaking with Destiny it was complete reassuring that they would do the best they could to help (I have less than perfect credit). Then I spoke with Sean and again and the amazing customer service continued without a hiccup. When I say everybody that in the building was so nice and helpful and BOOM!!! I got a car!!!!!! And not some half running, gonna brake down tomorrow, salvage, piece of junk but a gorgeous, reliable, and affordable car. I have had sooo many dealership turn me down and to have these amazing group of people have faith in me is a dream come true. Like I said if you go anywhere else you are crazy!!!!!!!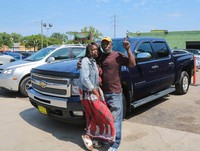 1/23/2020
3rd Vehicle from Champs Auto! AWSOME repeat buy experience!!! Sean,Fay, and Karen TOTALLY ROCK!!! Quick and easy process, our 2nd car from them. Will be back again when we need another vehicle. And thank you Don for helping us out also!! Sean got us a great deal!!!😄😄😄😄

1/23/2020
Sean From Champs #1 Guy I called Sean not thinking I was going to get approved. He told me to come in no matter what I have on my credit. In no time Sean had nothing but choices for me and sent me home with what I wanted. Everyone there is very nice Dee helped me with all the paperwork. Go see Sean he gets the job done!!!